Leak Detection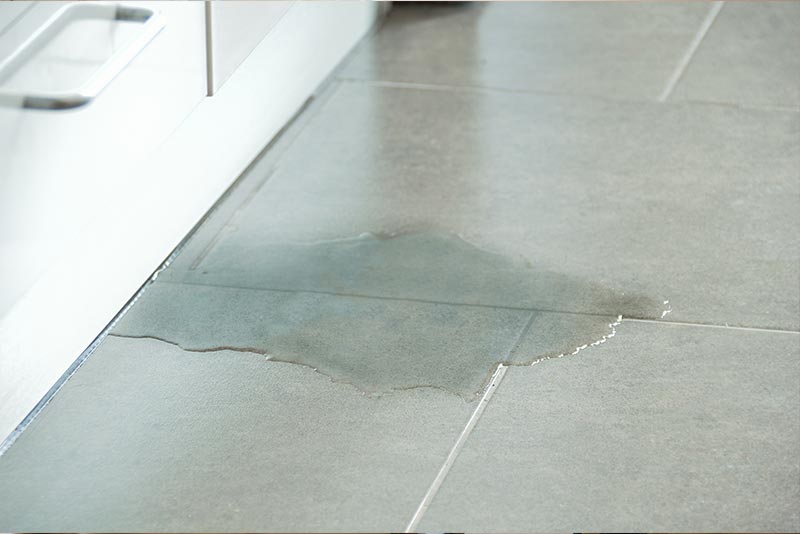 At Leak Restore, we offer the fundamental services needed for leak detection in both residential and commercial settings. It is important for both home and business owners to have access to such services to avoid damage to the property. Our comprehensive services can determine if your property is protected from water damage or whether you require a bit of help from a team of experienced professionals.
Whether you own a home or operate a business in Melbourne, Florida, we can help with all leak detection needs. Allow our experts to review your property, find the leak issue and get to work providing a solution. In no time, we will be able to repair the leak and ensure your property is back in working order.
Residential Leak Detection
A leak in the home that goes unrepaired can lead to an increased cost in your water bill as well as structural damage. Unfortunately for most homeowners, a leak can go undetected for quite some time. They are often repaired improperly, too, when the technician providing repair service is not qualified. At Leak Restore, we offer professional leak testing to ensure that your property will be free of leak issues and that the solutions we offer are the right options for your needs. If a problem is detected, we will provide quick and affordable service to alleviate the problem.
You may have noticed that a water issue exists in the home due to an increase in your water bill. Or perhaps you have seen areas of water in the home, such as stains or puddles? Noticing a leak is common but being able to find the source of the leak can be difficult. Plumbing pipes can be located in hard to reach places, after all, and homeowners are not equipped to search the system to find the problem area.
The team at Leak Restore provides quality plumbing and leak repair solutions with state-of-the-art technology to detect leaks via non-invasive means. Once we find the leak, be it within the water main, sewer or other area, we work quickly to solve the problem so that your water system will function normally. No more high water bills or potential structural damage!
Experience the Difference
At Leak Restore, we are committed to our customers. When you contact our company with a leak problem, our residential leak specialists arrive quickly to get started on the issue. We talk to you about your concerns and answer any questions you might have. Our team will review your home using innovative technology and quality detection methods to find the source of the water leak.
Once we know what the problem is, we can talk to you about what solutions are available for repair. We want you to make an informed decision about your home. Once you have made a decision, we get to work providing repair service so that you no longer have to worry about a leak in your home.
Commercial Leak Detection
In a commercial setting, the process of leak detection can be much more difficult than residential services. Most residential homes are smaller in size and do not have complicated plumbing system setups like a commercial space. With commercial leak detection, you need the experts to be able to find the leak and solve your plumbing problem quickly.
Water issues within a business can shut down the facility entirely, which can have major financial implications. Being unable to work will naturally lead to a loss of income as well as potential issues with customers and projects. With our help, the plumbing leak will be detected quickly and your business will be back in operation in no time.
At Leak Restore, we focus on several areas of service. We can provide solutions for gas, sewage and plumbing lines. With decades of experience, we can find the leak and quickly get to work providing a repair solution. In a commercial setting, leaks can go unnoticed for quite some time. This can lead to major damage that is costly and the repair causes a delay in the business routine. Our skilled technicians are ready to use the latest technology within your business to detect any leaks and provide the proper procedures to repair the issue, keeping you in business all the while.
How We Can Help
Our company can help commercial businesses in a variety of ways. First, we can help you to reduce cost on water usage. Leaks within a plumbing system lead to higher water bill rates. By providing repair service, we cut back on the amount of water you use each month which means less money spent on building operation. We can also help with sewage lines and system contamination. In a corporate office setting or other commercial space, the plumbing system is often intricate. It is important that this system runs smoothly and avoids any main line leaks or issues. With our detection services, we can find any problems within a sewage line and repair it with ease.
Our commercial leak detection services also help to reduce your liability risk. With the detection of leaks, we can help to stop any damage to streets and underground utilities, among other issues. This helps to reduce the risk of liability to your company.
Businesses in Melbourne, Florida and the surrounding areas can trust Leak Restore for all their leak detection needs. Give us a call today if you operate a business in the area so we can review your systems and check for any leak issues.
When it comes to leak detection, we are the experts. Whether you are a home or business owner, we provide quality solutions for leak issues. We strive to provide essential service options to keep businesses and homes operational. Our innovative and non-invasive leak detection techniques find the source of your problem quickly and painlessly, too, allowing us to quickly get to work to repair your home or business.
With high customer satisfaction ratings, our company has the reputation as a top provider of leak detection services in the industry. Our professional technicians are trained and experienced and ready to serve you. We focus on customer service, providing you with the essential information for your home or business to help you make an informed decision when a leak is detected.
Stick with the experts and give us a call anytime your home or business faces a leak issue.