Leak Restoration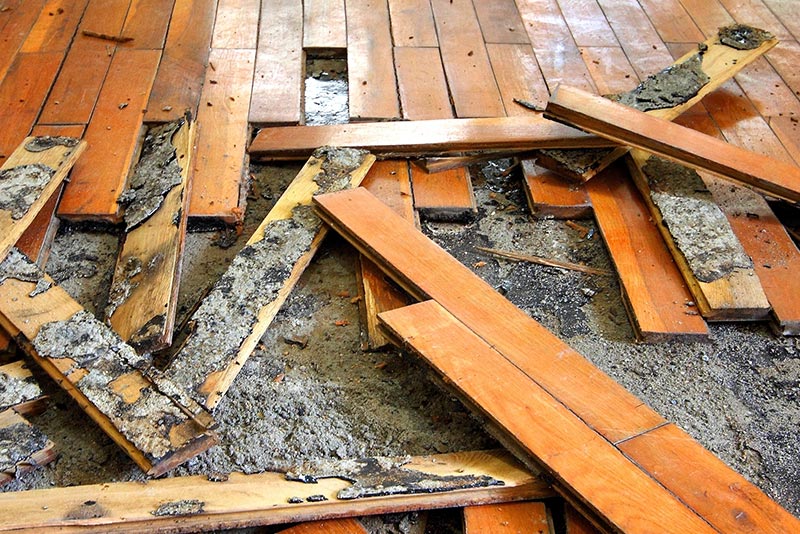 At Leak Restore, we focus not only on residential and commercial leak detection, but also restoration needs. When a leak occurs in almost any structure, there will most likely be a need for restoration in some form or fashion. With plumbing issues in particular, you may have water damage in your carpeting, damage to dry wall, ceiling water damage or other issues. Whether it is your home or business affected, we can provide quality restoration solutions so that your property looks its very best.
Residential Water Damage Restoration
When plumbing problems cause water issues in the home, the water can cause structural damage as well as mold growth. You want to ensure that the proper repairs and restoration efforts are provided so that you do not have any further issues in the future that could present potential health problems. That's why all moisture must be removed from the space so that you do not have to worry about mold and mildew. When a water damage issue is not treated properly, it can lead to an unnecessary additional expense as the consequences – often mold – must be dealt with.
With our residential water damage restoration services in Melbourne, FL, we specialize in several problem areas. We can take care of broken or damaged pipes as well as flooding during heavy rains. If your roof leaks or you have a malfunctioning air conditioner that has leaked into your home, we can help there, too.
A clogged drain or overflowing toilet can cause water damage that we can assist with. If your home is subject to a fire, the water used to put out the flames can be as damaging to the home as the fire itself. We can assist in this area as well.
With over thirty years of leak detection experience, we have seen every scenario there is. We know how to take care of repair and restoration efforts, taking away the stress and frustration associated with water damage. Our experts can quickly identify the issue and solve your damage problems with ease.
Water damage can be a homeowner's worst nightmare. Not only is the water hard to remove but it can cause structural issues that lead to major repair work. At Leak Restore, we offer estimates for your restoration needs and help by billing your insurance company directly. This helps you to worry less about the stress of dealing with the damage and paperwork associated with your insurance coverage.
Commercial Services
We offer the same great solutions for commercial businesses that we do for residential spaces. With a business, water damage can be an even bigger headache as you might be unable to work until the damage is repaired and downtime means money lost. With no time to waste, you want the issue dealt with correctly the first time and in the quickest way possible.
At Leak Restore, we work fast to ensure your business is restored and back to working order in no time. The longer your business is shutdown, the more potential sales and profits you stand to lose. It is imperative that your business be up and running, in other words, so that you do not lose income on top of having to deal with any insurance issues or costs due to water damage.
Our leak detection services will find the source of the problem and then focus on the repairs and restoration of your property. We will have your business operational as quickly as possible.
Common Restoration Needs
In both commercial and residential settings, there are common restoration needs that we often come across. One of these areas is carpeting. Many homes and businesses have carpeting that looks great but poses a serious issue when waterlogged. Carpeting fibers immediately begin to soak up the water and the fluid will get into the carpet pad and subfloor in no time.
Without quick action, the flooring will be saturated, something that can lead to eventual mold and mildew growth. The source of the water will need to be detected and the water flow stemmed so the drying out process can begin. Drying out the flooring can include removing the padding, extracting the water and using fans and dehumidifiers.
Another common restoration issue we encounter is drywall water damage. Drywall that is damp or excessively wet can be damaging to the home and lead to structural issues. A detailed assessment of the drywall damage will need to be reviewed in your home or business as well as the cause of the issue. Signs of water damage involving drywall can include peeling paint, discoloration, and cracking or crumbling, among other issues.
Once the problem is determined, the drywall can be repaired by our experts. The quality of the repair is essential to the property as it determines safety as well as value. Don't take a chance on your business investment by hiring an inexperienced leak detection company for your repairs and restoration. With our experience and knowledge, we can easily take care of water damage repair involving drywall and other structural elements.
Another common structural area that can be damaged due to water leaks is the ceiling. The ceiling is an important component of the framework of your business or home. It functions as the roof as well as flooring when you have a multi-story property. The ceiling is also support for the walls of the structure. When damaged, ceiling issues can result in damage to other areas of the property including the walls and flooring. It is essential that all ceiling water damage is deal with by a professional. With the right assistance, your ceiling will be repaired and restored, back to normal in no time!
At Leak Restore, we work hard to ensure that our community has quality services for any leak issue. Our detection skills are second to none and with services offered for residential and commercial spaces, we can easily serve everyone in the area.
When you have a full-blown leak or simply suspect an issue, give our office a call. We will schedule an appointment and inspect your property quickly to get the ball rolling on repair and restoration services!