SLAB LEAKS ! BIG PROBLEM HAPPY ENDING!!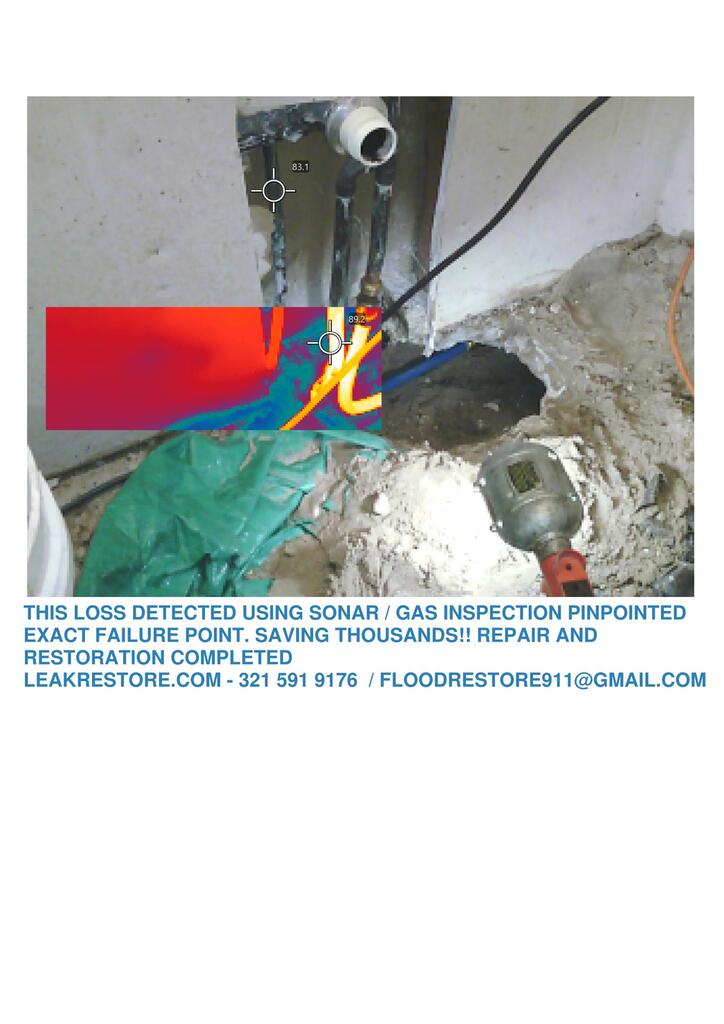 The foundation of buildings is the beginning and end to any structures strength. All properties settle naturally. generally this settling is even and sutle. When any property sustains an erosion event from pipe leaks over time the support of foundation will lead to uneven settling which will crack the fountaion. These unseen failures begin damaging support of the structure.
These changes generally unseen create a very difficult to detect issue(s). if your foundation dips 1/4 inch some where in your building structure something must move 1/4 of an inch to compensate for the 1/4 inch lack of support. Seperated roofing material / gutter fastners / window frame fit and seal are some. Please remember our piping in Florida is secured in the foundation. The tolerences between piping is quite often zero. So if your foundation settles 1/4 inch then your sodered copper piping must absorb this movement and pressure. This condition leads to slab leaks and pipe leak failure coming in waves of 2 and 3 problems as the sodered copper pipe systems fail under pressure from unexpected foundation settling.
Isolating slab leak / leak detection are considered a priority. LEAKRESTORE.COM prides ourselve on accuracy and experience in locating and in evaluation. RESTORE REPORTS includes P.I.P thermal detail of material(s) condition and scope (extent of damage) by a 3rd party documented inspection. Full restoration service is available - 24 HRS
LEAKRESTORE.COM
321 591 9176
Video: